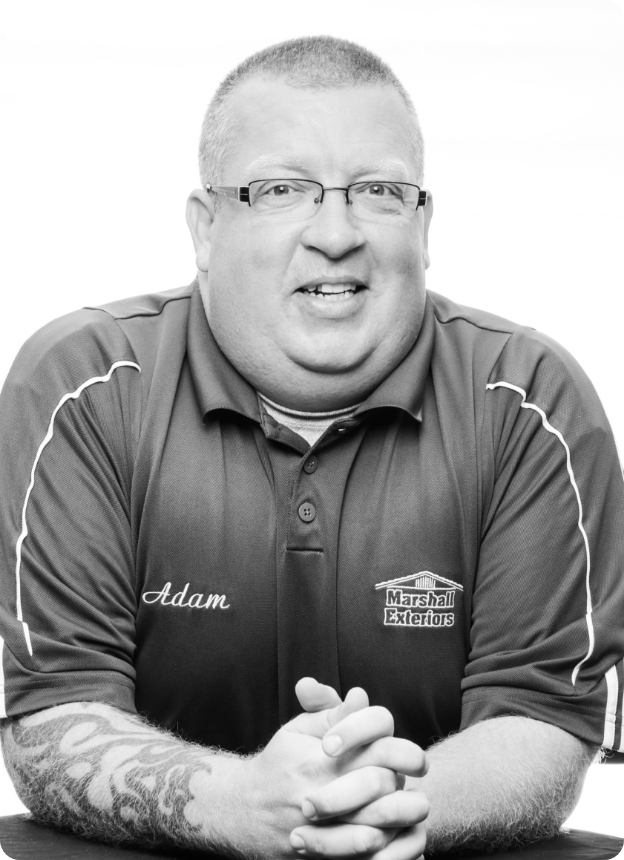 Adam has over 30 years of extensive experience in home improvements and renovations. Adam started as a laborer at the age of eleven cleaning up roofing debris from the ground. Later in his teens he helped to tear off and eventually learn and install various roof systems. In his twenties he worked for a custom builder; learning windows, doors, siding and other various trades of the home. In 2021 Adam was excited to announce that he purchased Finger Lakes Construction. However long before that he founded Marshall Exteriors in 2000 at age twenty-six with a hammer and "2 bloody thumbs." He grew the company from a single car garage into a company with multiple facilities with over 100 installers on staff. Adam occasionally still puts on a tool-belt to help out in a pinch. Adam now primarily spends his working hours doing what he enjoys the most, meeting with homeowners and helping them create a vision for their home and bringing it to completion. Adams community involvement includes Newark Rotary club, Habitat for Humanity, No Roof Left Behind, Camp OnSeYaWa, Red Cross, Newark Little League, Newark High School athletic teams, Chamber of Commerce and various other organizations. Adam will regularly guest lecture at local colleges and he continuously challenges himself to learn and grow by attending business and management classes increasing his knowledge. He spends his free time with his wife and children, rooting for the Buffalo Bills, driving his Mustang, and playing guitar in the 90's rock cover band Flannel Underground.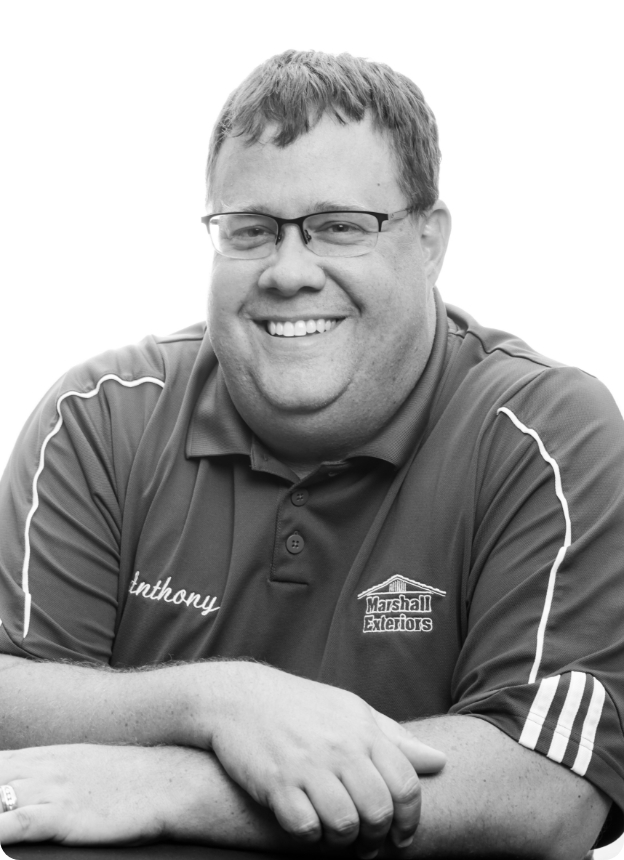 Anthony is a lifelong resident of Newark. He has been involved in business and sales for his entire adult life. Anthony has taken extensive training on almost all facets of home improvement techniques, methods, and procedures. At the age of ten, Anthony began washing dishes at Penelope's restaurant. By age eight-teen he had learned the many skills needed to run a successful business. For the next ten years he managed multiple successful restaurants and bars. At the age of thirty his priorities began to shift, and he settled into a more traditional career. He started working at Refractron Technologies Corporation and over the course of ten plus years he worked in Engineering, Quality, Sales, and Operations. Anthony's community involvement includes Habitat for Humanity, No Roof Left Behind, Red Cross, Newark Little League, Newark High School athletic teams, Chamber of Commerce, and various other organizations. Anthony began working with Marshall Exteriors in 2016. He was an integral part of the purchase of Finger Lakes Construction in 2021. He creates a warm, personable relationship with his customers and his follow-through is impeccable. He is a well-respected member of the community and spends his free time with his family, and coaching basketball.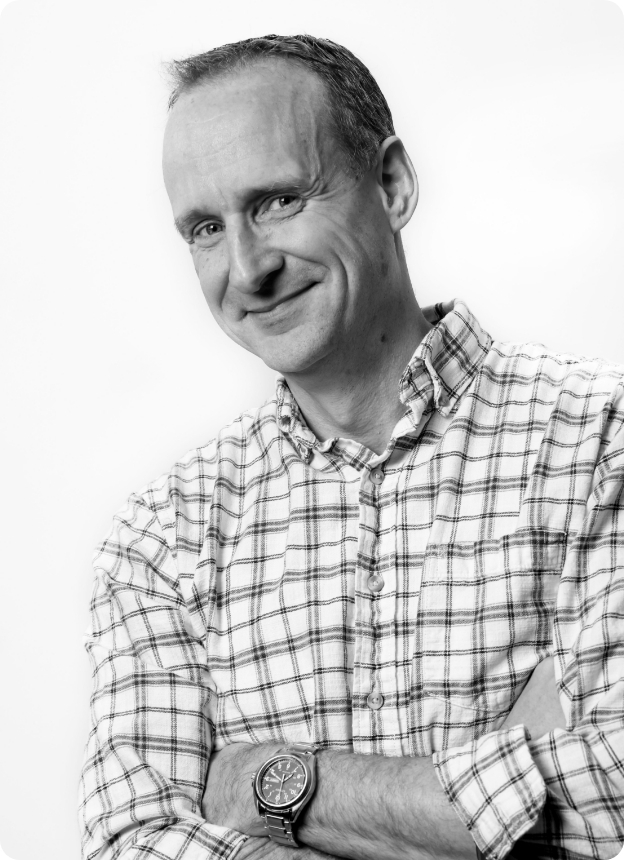 Kirt was hired by Finger Lakes Construction in 1989 to draw buildings. Over time this developed into even more including creating estimates, engineering projects, and managing the engineering departments and truss plant. In 2011 he was promoted to Vice President where he spent his time overseeing the day-to-day operations of the manufacturing facility and construction crews. In 2021, Kirt received his most recent promotion to President of Finger Lakes Construction! Prior to joining the team, Kirt obtained his associates degree in computer science. Kirt believes in the importance of safety and has completed the OSHA 10-hour course. When Kirt isn't working, he enjoys spending time with his wife and five children, as well as spending his free time weight training and playing the trumpet.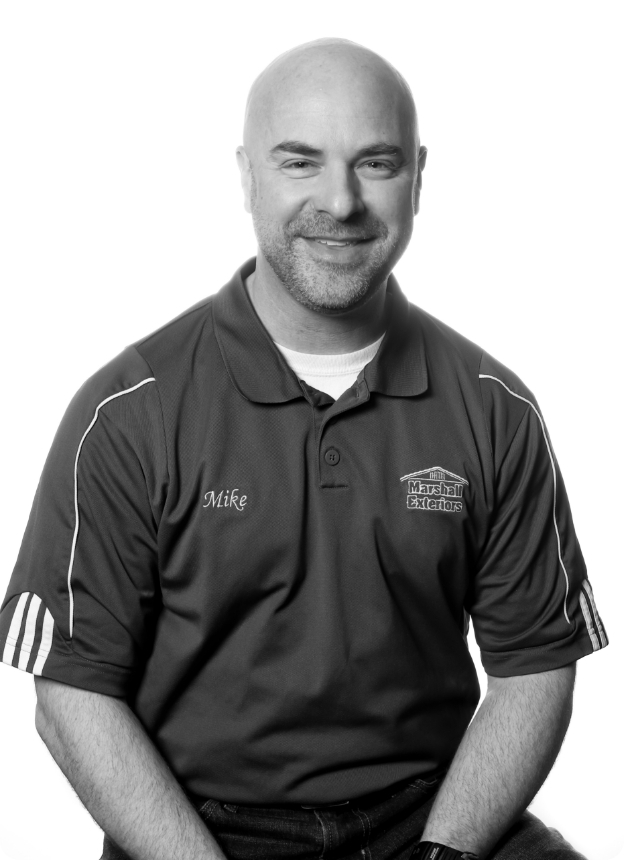 President of Sales
Michael Ciavarri
President of Sales
Michael Ciavarri
Mike has been with Marshall Exteriors since 2018 and serves the company as the President of Sales. Previous to his time here he spent well over a decade in the real estate industry. This combined experience allows him to have a unique perspective on developing a renovation plan with each homeowner that fits their current needs and can provide insight to the benefits of improvements they are making to the value of their home. Meeting with customers and helping develop a plan to realize a homeowner's vision is his mission with every client. Mike's community involvement includes coaching little league and volunteering with his church where he has gone on a mission trip to Ethiopia. Mike has been Married for over 19 years and has three children. In his spare time, he spends time with them hiking, swimming, or going to different sporting events. He loves photography and doing anything outside.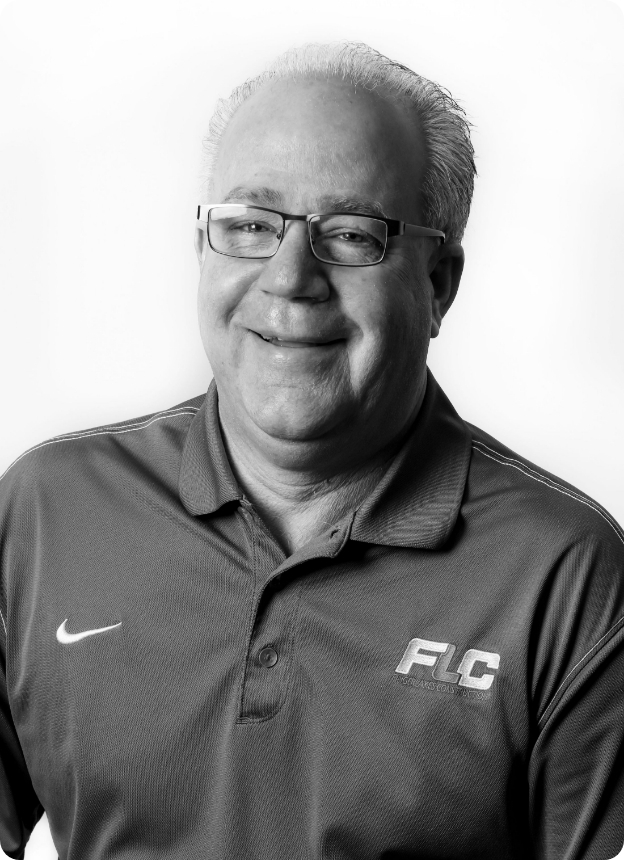 Kevin is excited to meet with customers and develop a plan to help them realize their vision. He wants to help the customer through the process and deliver exceptional customer service to make their ideas become reality. Kevin has been with Finger Lakes Construction since 2013 as a Territory Manager. He previously spent several years as a sales rep for Ryan Homes. With that experience he can help the customer understand both the short- and long-term benefits of the building that they would like to create. Kevin's community involvement includes being an official for high school and college football. He also has served on the board of directors for the Alex Eligh Community Center in Newark. He spends his free time with his wife and children and being outside.